Senior Director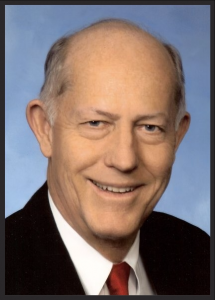 Luis Vela is a Senior Director of
Q10 | Lutz Financial Services. With over forty years experience in commercial mortgage, finance and real estate industries, Mr. Vela has been active as both a principal, direct lender, developer and mortgage and real estate broker in hundreds of transactions exceeding three billion.
Prior to joining Q10 | Lutz Financial Services, Mr. Vela headed the Detroit office in Troy as Vice President for PNC ARCS Commercial Mortgage Co., Fannie Mae's #1 DUS Multifamily lender for over 9 Years. Before PNC ARCS, Mr. Vela was Vice President for National Community Financing for Conseco Finance Corp. and its predecessor Green Tree Financial Corp, both on the New York Stock Exchange.
Before Green Tree, Vela was Senior Vice President of Detroit-based Chateau Properties, Inc. (NYSE REIT), containing more than 40,000 units.
Mr. Vela has a Masters in Finance from Columbia's Graduate School of Business in New York City and a Bachelors Degree from Michigan State University.
He is a Member of Mortgage Bankers Association (MBA), Florida Association of Mortgage Professionals (FAMP), Rotary International and former member of Urban Land Institute (ULI).
He holds a Mortgage and Real Estate Brokers License from the State of Florida.
Contact Luis at 248-432-3200 or lvela@lutzco.com